Redundancy can happen for different reasons and can be tough for anyone. It can lead to discouragement, loss of confidence, and mental health challenges. On the other hand, redundancy could lead you to a new career path, chances for reskilling and upskilling, or a time of rest before entering the job market again.
Here's what you need to know about redundancy and your rights as an employee in the Philippines.
Types of redundancy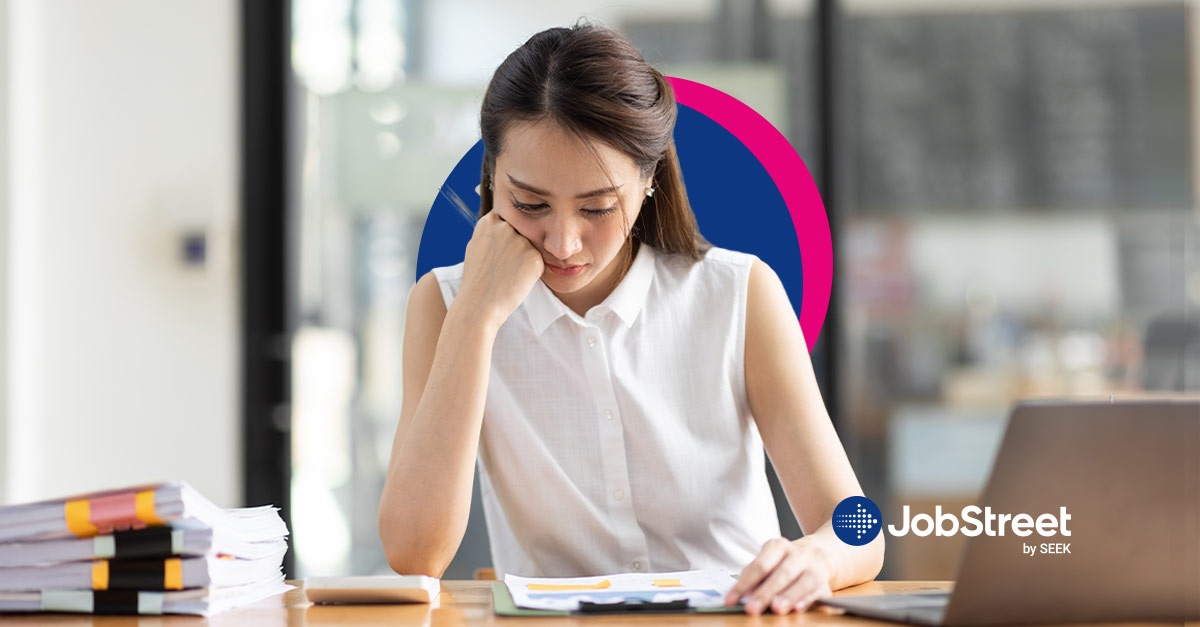 Under the Philippines Labor Code, employee redundancy can occur for a just or authorized cause and only after due process is followed.
Redundancy due to a just cause means that the employee was made redundant or terminated due to wrongful actions (such as fraud or a crime) or gross and habitual neglect.
Redundancy due to an authorized cause can happen for business reasons, such as:
Technological advancements that make your role or department unnecessary, e.g., if artificial intelligence like AI-powered chatbots can now do your work.
The services that your department, team, or role provide are no longer necessary, e.g., the product line that your team is working on will be discontinued by the company.
Your role is no longer required due to changes in your company's structure.
Closure of the company.
Legal aspects of redundancy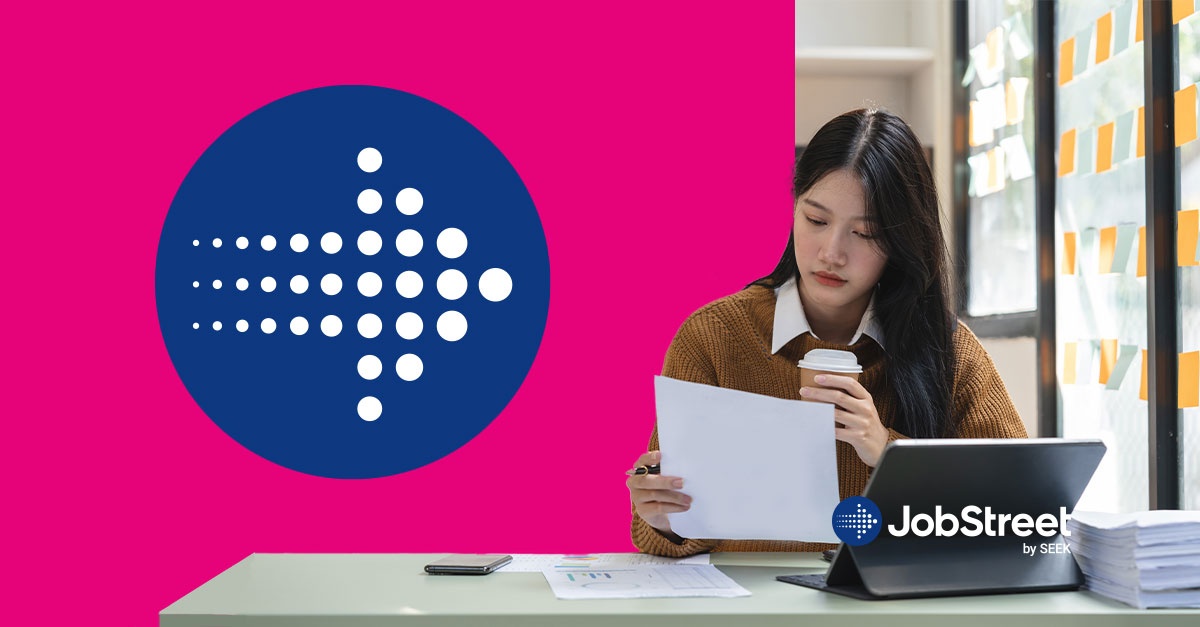 The Amended Labor Code of the Philippines (2022) contains information about the legal aspects of redundancy. It's best to contact a labor lawyer and get legal advice if you have specific questions or concerns.
Redundancy pay or separation pay
If you're made redundant, you are entitled to redundancy pay equivalent to at least one month of your pay or one month of pay for every year you've served at your company, whichever is higher. Your separation pay is exempt from income tax and withholding tax. You're eligible to receive redundancy pay if you've been employed by your company for at least one year.
Redundancy consultation process
Before redundancies are finalized, the company must hold redundancy consultations first. These are usually one-on-one meetings where your manager can explain the reasons why you're being made redundant, and you can talk over your options. If a team or department is being made redundant, all the employees affected should be part of the meeting. You and other employees can bring up your questions or concerns during the session.
Discrimination and redundancy
You can seek legal advice if you or someone you work with have been (or are going to be) made redundant and you suspect that the reasons or the process is discriminatory. You can also contact the DOLE hotline with your concerns.
Unfair or illegal dismissal
An employer must follow proper protocol when informing employees that they are being made redundant. They must give you written notice of dismissal at least a month before redundancy. A copy of the notice must be submitted to the DOLE regional office where your employer is based. If this procedure isn't followed, your employer's actions may be considered illegal dismissal.
Signs of redundancy
It's a misconception that only companies with a decline in performance end up having redundancies. Other reasons behind redundancies include:
Changes in the company structure
A recent merger or acquisition
Technological advancements that make some roles unnecessary
Preparing for redundancy
As much as possible, your company should look for ways to retain you. It's your responsibility to actively look for other roles in the company that might be a good fit for you.
Understand your rights. One of the basic rights that every employee has in the Philippines is security of tenure. Your employer should inform you at least a month before you're being made redundant, so you can begin looking for a new job.
Update your CV and skills. Start updating your CV or resume and take stock of what skills you need to develop or improve to increase your chances of finding a new job.
Network and begin job searching. Once you start looking for work, you'll need to come up with a job search strategy. Reach out to the people in your network and ask if they can point you toward any job openings. Look for available jobs in the industries you're interested in, figure out your work goals, and send out your applications.
Coping with redundancy
Being made redundant, especially when you least expect it, can negatively affect your mental health. If you've been made redundant or informed that you will be, it's normal to feel shocked or anxious. Keep in mind that it is the role that is being made redundant — not you. Many excellent and competent people have experienced redundancy, especially during economic crises.
To protect your mental health, do your best to focus on the present. What are your current options? What next steps can you take? Engage in self-care: Do your best to eat properly, get enough sleep, and exercise to think clearly and be prepared for a new season in your career. There are many ways to cope with employee redundancy so see what works best for you.
When possible, lean on your family and trusted friends for support. If you know someone who has gone through something similar, reach out to them and ask for advice.
If you need more support or are struggling with anxiety or other mental health concerns, don't hesitate to seek help from a mental health professional.
Redundancy and finances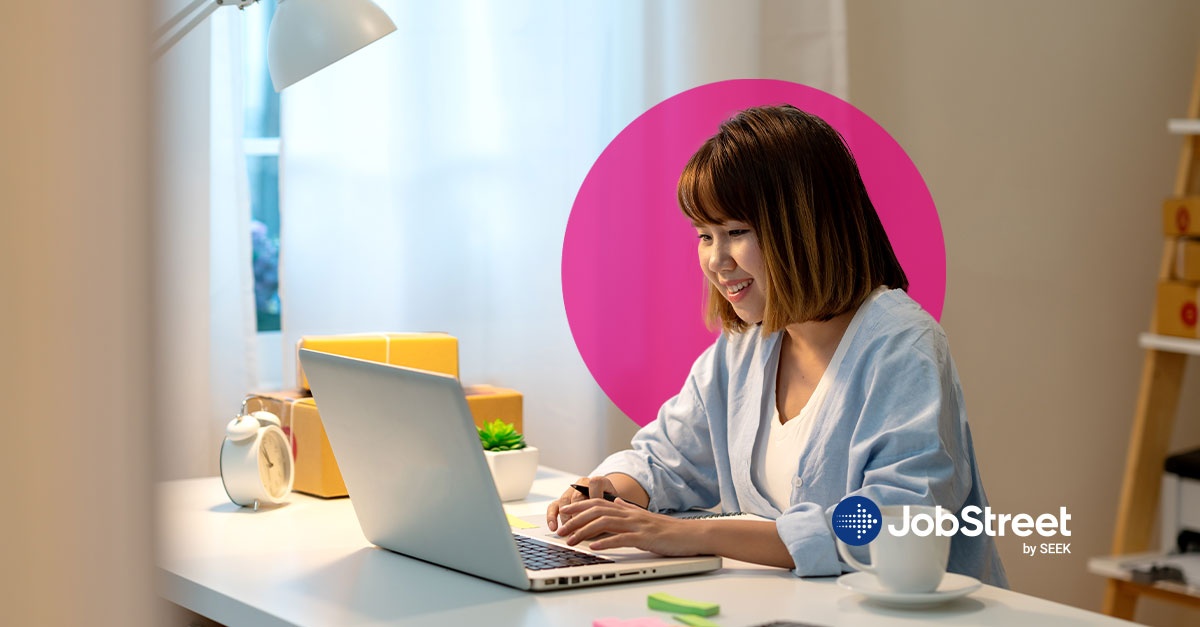 If you're facing redundancy, you may be worried about meeting your financial obligations. By law, your company should give you redundancy pay. This safety net will help to cover your expenses for a limited time.
Take a good look at your savings and your current expenses. You'll need to sit down with your partner or household members to discuss your financial situation.
List your essential and non-essential expenses. For example, you might need to let go of certain subscriptions or memberships, move to a more affordable area, or dip into your savings until you find another job or source of income.
Consider applying for remote work to reduce your expenses on food and travel. This can help build up your finances again once you have a new job.
Career change options
Considering a change in your career might be a good thing. It could open new doors and reveal interesting job roles you haven't considered before. Seek advice from a career coach, work mentor, or trusted peers and friends who have changed careers. Read about other people who have changed careers and succeeded for inspiration.
Assessing your situation
Take stock of your skills and experience. List the skills you have developed in your career, and look back on your experiences. What are your greatest learnings?
Understand your professional values and goals. Now is a great time to think about your career goals and values. For example, if you value spending time with your family, then you can look for a job with flexible hours or remote work.
Identify potential obstacles and challenges. These could be personal (a hit to your confidence after redundancy) or professional (lack of certain skills or qualifications). A challenge can be an opportunity when you are open to learning new things.
Exploring new career paths
Research new industries and job roles. Is there something you've always wanted to try — like starting your own business or becoming a freelancer ? Now could be the perfect time to explore a new or different industry or job role.
Understand transferable skills and their value. List the transferable skills you've developed during your career and identify the ones you'll need (or use) in your position. Make sure you highlight these in your resume and during job interviews.
Network and build relationships. Networking is about making connections with like-minded people. Attend social events when you can, chat with people in real life and online, and don't be embarrassed to ask about possible job openings or work opportunities. You might be the person someone is looking for!
Developing your career change strategy
Set realistic goals and objectives. The first step is to write them down. You can start small. If you aim to write a better cover letter and resume, then your objective can be attending a professional writing workshop.
Create an action plan with measurable milestones. Start working on your career plan. This plan shows the steps you need to take to achieve your goal.
Identify resources and support systems. Talk to your friends, family, peers, and mentors about your career plans. Tap into the communities that you belong to or join new ones as you explore other career paths. There are many online resources that you can explore, such as Jobstreet Career Advice page.
Reskilling and upskilling
Upskilling is about learning new skills while reskilling is learning new skills for new or different jobs. To do both:
Identify skill gaps and opportunities for growth. After listing your existing skills, look at the duties, responsibilities, qualifications, and requirements for the jobs you want to apply for. Which skills do you need to develop?
Invest in education and training. If you don't have the time or resources to do a graduate or a different undergraduate degree, you can acquire new skills through self-directed learning. There are many online courses, workshops, and mentoring programs available.
Leverage technology and online resources. Technology has changed the way we learn. Instead of sitting in a classroom, you can download apps, listen to podcasts and watch tutorials online to learn a new skill.
Navigating the job market
Understand recruitment trends and job market demands. Hiring activities are on an upward trend well into 2023, according to a survey conducted for the Jobstreet 2022-2023 Outlook l Hiring, Compensation & Benefits Signature Report. Find out what employers are looking for so that you can prepare yourself effectively.
Create a winning resume and cover letter that showcase your strengths! You can look at some excellent resume templates to help you get started.
Prepare for interviews and negotiations. Research the companies you are applying to and the roles you are interested in. Do some practice interviews in front of a mirror or with a friend. Look for tips on how to do well in interviews and salary negotiations. Above all, believe in yourself!
Redundancy and discrimination: age, disability, and maternity leave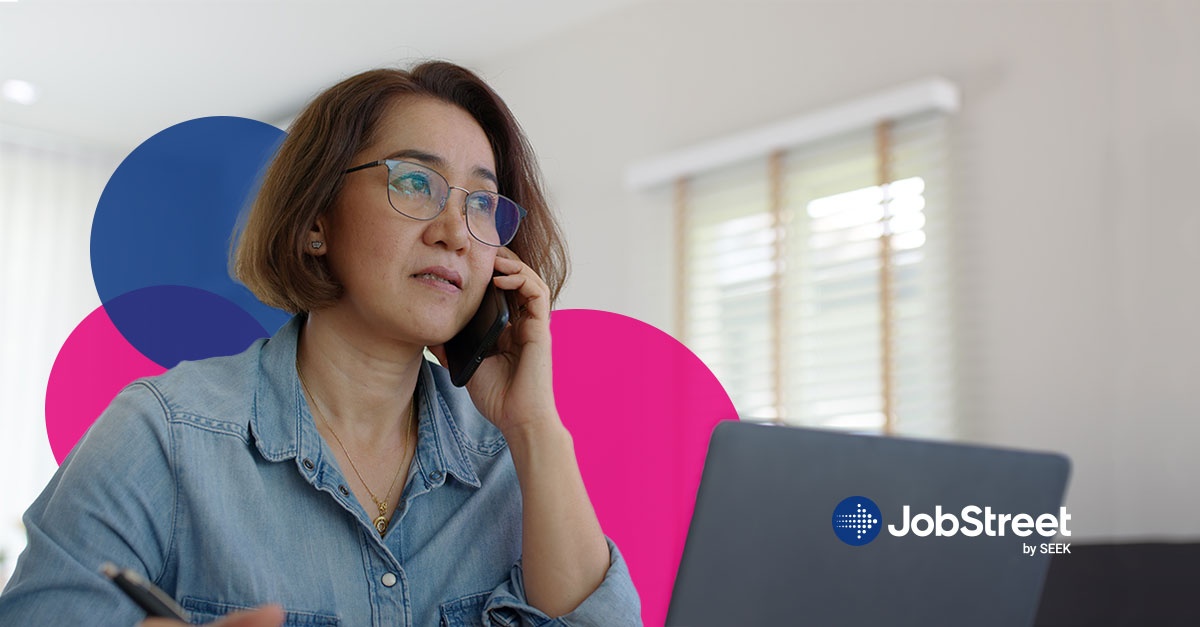 If you (or someone you work with) are being made redundant and you suspect that the reason is discrimination, you can contact DOLE and consult a labor lawyer if you wish to file a complaint.
Age discrimination
The Anti-Age Discrimination in Employment Act makes it illegal to discriminate against someone based on their age. All Filipinos are also protected from being forcibly terminated, made redundant, or forced into early retirement. However, if you're close to retirement age and facing redundancy, you can take early retirement instead of being made redundant.
Disability discrimination
Under Philippine law, someone with a disability who, with reasonable accommodations can perform the essential functions of their job, should not be discriminated against in all employment matters, including redundancy.
Discrimination against new mothers during maternity leave
Pregnant women are assured security of tenure as employees, and no employer should discriminate against any pregnant woman employee. For example, you should not be made redundant because you went on maternity leave. You can't be made redundant while on maternity leave without due process.
Summary
Redundancy happens when the services of an employee exceed what is reasonably required for a particular role or demand. It happens for different reasons and can be difficult for anyone. Discrimination should never be the basis for making you redundant. Understand your rights when it comes to redundancy. Ensure you receive sufficient notice before it's finalized and the right amount of redundancy pay.
Going through redundancy can be  challenging. It's essential to prepare yourself emotionally and financially. Try different coping strategies to help you get through this time. Redundancy might have adverse effects on your mental health. Still, it could also lead you down a new career path, encourage you to reskill and upskill, or give you a chance to take a break before looking for new employment or embarking on a new career.
Remember that redundancy does not define who you are as a person and that you can carve new paths for yourself, no matter what season of life you are in right now. You've got this!
FAQs
What is redundancy?
⁠Redundancy is a situation where the services of an employee exceed what is reasonably required for a particular job or demand. An individual, team, or department can experience redundancy due to authorized causes, including the closure of the business, technological advances, or restructuring within the company.
What is the difference between redundancy, retrenchment, and lay-offs?Redundancy, unlike retrenchment, is not always due to economic causes. For example, even if a company is doing well financially, it can initiate redundancies if a role becomes unnecessary due to technological advancements or changes in its structure. Retrenchment, on the other hand, happens when a business suffers losses and during periods of recession.
⁠
⁠"Lay-off" is another word for retrenchment under Philippine law. Lay-offs can be temporary or permanent. Temporary lay-offs are also called "temporary retrenchment" or "floating status."
⁠
What are my rights during redundancy?
⁠You have the right to receive a written notice of dismissal at least one month before your redundancy takes effect. If you've been employed in your company for at least one year, you also have the right to receive redundancy pay or separation pay.
⁠
How much redundancy pay can I get?
⁠You are entitled to redundancy pay equivalent to at least one month of your pay or one month of pay for every year you've served at your company, whichever is higher.
⁠
How do I claim my redundancy pay or separation pay?
⁠The steps and requirements involved in claiming your redundancy pay will depend on your company and your situation. You may need to submit a written request or specific documentation, so talk to your employer and the HR department.
⁠
What are my options after redundancy?
⁠Talk to your employer and ask if there are any other roles in the company that you could take on or apply for. If no roles are available, you can begin looking for another job. Consider a career change, like exploring a different position or industry, going freelance, or starting your own business.
⁠
Can I seek legal advice during redundancy?
⁠You can seek advice from a labor lawyer if you have questions about any aspect of the redundancy. You can also contact DOLE if you suspect that you are being discriminated against and selected for redundancy based on age, sex, disability, or other factors.
⁠
How do I prepare for redundancy?
⁠Check for other roles in the company that you might be a good fit for. If there aren't any, develop a job search strategy to help you make the most of your time and find the right company and role. Reach out to the communities you're part of for support, advice, and new opportunities.
⁠
⁠If you feel like you need a break, that's okay. Take some time to rest and focus on your mental health. You may also want to take a step back to reflect and reassess your career goals before looking for a new job.
⁠
How does redundancy affect mental health?
⁠Redundancy can cause stress, affect your confidence, and bring out a lot of strong emotions in you. In some cases, the experience could lead to depression or traumatic disorders. If you need more support or are struggling with anxiety or other mental health concerns, don't hesitate to seek help from a mental health professional.
⁠
How can I reskill and upskill for a new career?
⁠The first thing you can do is identify your skill gaps and opportunities for growth. You can then invest in further training and education to develop the skills you need. You can also leverage technology and online resources to find refresher courses, short courses, training, workshops, and other learning opportunities.
⁠
What are my retirement options during redundancy?
⁠If you are close to retirement age and facing redundancy, you can take early retirement instead of being made redundant. You can talk to your employer or HR department to know your options.
For more tips on bouncing back after redundancy and to #SEEKBetter job opportunities, download the JobStreet app on Google Play or App Store.
Be sure to create or update your JobStreet profile, and visit Career Advice page to get all the help you need for your upcoming job search.