The question of why you left your job is a double-edged sword that is inevitable: why are you leaving your current job? Or why did you leave your previous job?
Have you ever applied for a new job and encountered this question from one of your future employers? How do you answer such a tricky question without leaving a sour note from your previous or current employer?
Simply put, your potential next employer may want to know the reasons why you're leaving your job in the first place. Your answer will help them determine if you're fit or suitable for the job with them during your job search.
The trick here is that you don't leave a negative impression on both your old and future employer when you leave your last job.
Based on the 2022 Business Process Outsourcing (BPO), the turnover or attrition rate among BPO agents in the country is at a staggering 30% to 40%. Some reasons for their resignations include:
preference for offsite work
lack of upskilling
poor working conditions from commuting to logging out of work
lack of recognition
excessive workload
no flexible schedule
no career growth or growth opportunities
family circumstances
company downsized
poor workplace culture
boring tasks
A job interview is integral to help your next employer understand the prospects that you're looking for in comparison to your last position. This job interview question also probes the applicant's background and attitude toward work. This is not just a run off the mill question that your future employer throws at you. It is planned and intended to be asked from a prospective employee.
Alternative Ways Interviewers Could Ask You This Question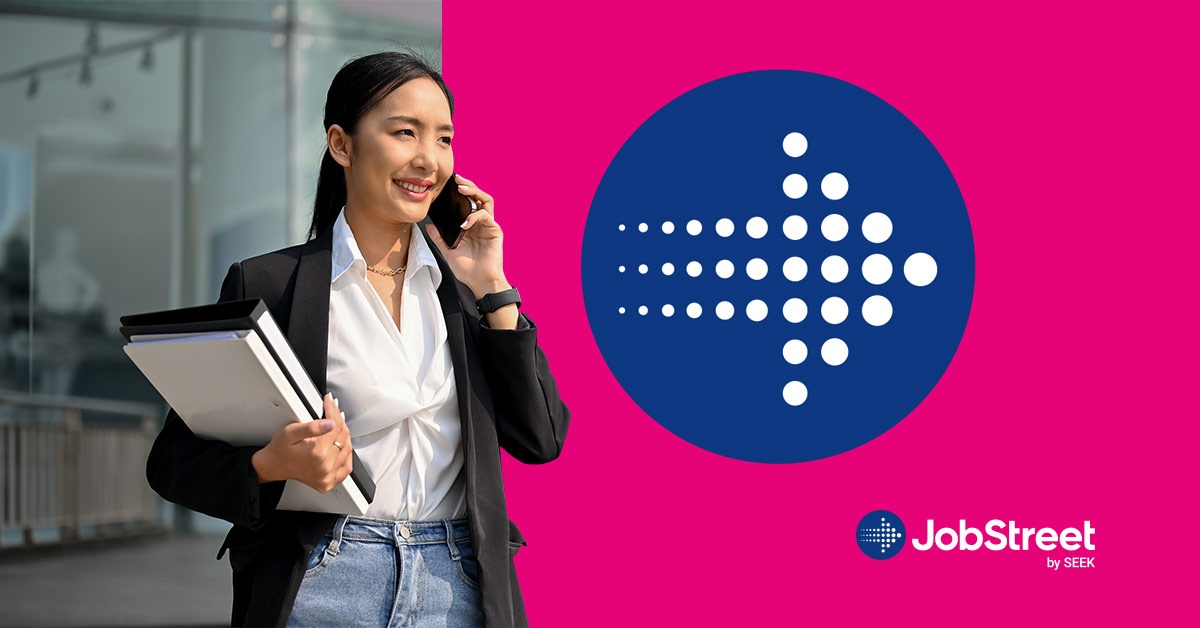 Exploring varied approaches, interviewers and the hiring manager might inquire into the factors prompting your job transition with common job interview questions in the following alternative ways: "What factors contributed to your decision to explore new opportunities?" or "Could you share the circumstances that led you to consider a change from your previous role?"
Additionally, they might ask this interview question, "In what ways did you find your previous job misaligned with your career aspirations?" These alternative angles invite candidates to reflect on their departure while highlighting the search for growth and alignment in their professional journey.
Be sure to take note of these variations of interview questions, so you don't get confused during your job interview and be prepared for a better position.
Reasons for Leaving previous job
JobStreet.com, the Philippines' leading online job board, published an article entitled "5 Reasons Why Great Employees Quit," listing the following reasons for employee resignation: low compensation, no relationship with the boss, work ceased to be challenging, lack of recognition and no career advancement with their current employers. This article was released in April 2022 towards the tail end of work from home era due to the pandemic.
Blame the pandemic but for employees, even job seekers, how they view work has shifted since experiencing a work-from-home set-up. In an article published by Business World, "Among Southeast Asia, professionals in the Philippines are most likely to have (re-evaluated) how work fits into their lives….talent in the Philippines was also the sole group in Southeast Asia to prioritize work flexibility."
For the Philippine workforce, work has to fit into their lives and not the other way around. Flexibility is the most desired work set-up after the pandemic has waned. It is a valid reason for many when it comes to their career paths, especially for a stay at home parent. This also presents a new challenge for your potential employer
Citing various sources, here are the reasons Filipino workers are leaving their jobs:
Work-Life Balance
To put it simply, work-life balance means that you can juggle the demands of one job and at the same time enjoy your personal life. Anyone who works extended hours may find their work-life balance out of kilter. Stress and even anxiety are the results of this uneven balance of time. Without work-life balance, you may suffer burnout.
If lack of work-life balance is your reason for leaving your company, you are one of the 73% of Filipino employees who want a stable job with a work-life balance, based on a 2023 study conducted by JobStreet. After all, who wouldn't want a balanced life and fewer mental health issues that stem from work? According to Mayo Clinic, a worldwide leader in medical care, achieving a work-life balance involves managing your time, leaving work at the office, limiting access to emails, separating work time from personal time, and shortening commitments to maximize your options. So if that's your priority for your next job, take note!
Example answer to your interviewer if this is your reason:
"Having dedicated several years to my previous role, I've come to realize the importance of maintaining a healthy work-life balance in a full time job. Now, I'm seeking an environment that aligns with this value, allowing me to excel professionally while also nurturing my personal well-being. I believe this chapter with your esteemed company can provide the equilibrium I'm seeking."
Financial Compensation
The reason why you work is to earn a decent salary to support yourself, your family, and loved ones and to afford the lifestyle that you want. Money (or salary) is a sensitive topic that it is unethical to discuss and compare each other's salaries. It is an unwritten rule not to talk about salaries. However it is at the heart of why people leave jobs often.
Based on the same study by Jobstreet, 35% consider financial consideration as the main reason for them to switch jobs. Any company that offers an employee a higher compensation will attract job seekers and job switchers alike.
Example answer to your interviewer if this is your reason:
"During my tenure at my previous role, I acquired substantial experience and contributed significantly to the team's success. However, I was not compensated fairly and have decided to explore new horizons. I believe my skills and dedication are valuable assets that can flourish in a setting that recognizes their worth."
Working Conditions
46% of those surveyed said that they prefer a hybrid setup, followed by 28% who favored fully remote work, while 26% wanted to work fully onsite. For employees, flexibility allows them to pursue other passions and at the same time have a stable means of income and that's through their work. Flexibility means a more flexible schedule, having a choice and control over when, where, and how long you work and agreeing on these conditions with your manager.
Working conditions, as defined by the International Labor Organization, are the core of employment relationships. It includes working time and set-up, salary, physical conditions (facilities), and even mental demands that exist at the workplace.
Example answer to your interviewer if this is your reason:
"Having dedicated 5 years to my previous role, I've honed my skills and contributed effectively. However, I believe that transitioning to a new environment with more conducive working conditions will enable me to thrive further, ensuring both personal growth and enhanced contributions to your team."
Working from home
The pandemic has struck a sensitive cord for all workers. Work is vital to survive economically but at the same time, it makes them think about their families and loved ones. Since working from home has become the ideal set-up during the pandemic, workers have experienced that things can be done at home. According to a study, 47% consider themselves more productive, and performance increased to 13% by working at home.
Not only that, issues regarding mental health became their priority. The anxiety of being away from home and not knowing if their family members are safe - all these things took a toll on them mentally. Workers also discovered that they could stay home and be parents, and work effectively at the same time.
Realizing the freedom they have while working from home, employees are now looking for online jobs.
According to JobStreet, here are the advantages of having an online job:shorter commuteor absolutely no commute at all to be "at work,"savings(on gas, parking, commute from home to work and vice-versa, and even expensive lunches at work),lesser office politics,increase in productivityandhealthier lifestyle(no more air pollution), andmore timefor yourself, loved ones and your passions.
Example answer to your interviewer if this is your reason:
"Now that we're in a modern society post-pandemic, I yearn for a change that aligns with the evolving work landscape. I'm seeking a new opportunity that embraces remote work possibilities, allowing me to blend my proven expertise with a modern approach to productivity."
Human Factor: Boss
Human factors refer to environmental, organizational, and job factors and human and individual characteristics influencing the behavior at work in a way that can affect health and safety.
Expanding this definition, these "human and individual characteristics" are not only traceable to bosses. It also includes workmates and company culture. Human factors are the major contributors to a toxic environment.
Citing a Gallup study in 2022, a staggering 50% of employees resign from work due to their bosses. Why is this so? Because the boss fails to communicate with his workmates. A boss who doesn't give guidance to his or her workmates will leave the latter clueless about what's expected of them. On the other side of the pole, a boss who micromanages everything, and doesn't trust his or her workmates will have the same fate. A bad boss ruins the company.
Example answer to your interviewer or hiring managers if this is your reason:
"Leaving my previous role was a strategic step towards a healthier and more empowering work environment. I believe in surrounding myself with positivity and collaboration, and I am enthusiastic about bringing my expertise to a team that shares those values."
Job Loss
This is the most unwanted reason for leaving a job that's beyond the control of any employee: job loss.
Retrenchment was the buzzword during the pandemic. Workers both here and abroad had no choice but to be laid off from work. According to S&P Global Market Intelligence, industries that were heavily impacted by the pandemic are airlines; automobiles; energy equipment and services; hotels, restaurants, and leisure; and specialty retail.
In 2021, 4.2 million Filipino workers lost their jobs due to the Covid-19 pandemic. The Department of Labor and Employment in that same year, reported 1,455 workers were laid off by one of the country's leading airlines. Retrenchment, among others, is one of the reasons companies can terminate employees based on authorized causes (Labor Code of the Philippines, Article 283).
Example answer to your interviewer if this is your reason:
"Unfortunately, I was laid off due to organizational changes. This has only fueled my determination to bring my expertise and enthusiasm to a new team, where I can continue to grow and contribute effectively."
Better Opportunities
There are various reasons why employees leave the company: lack of career advancement with their current employer, the feeling of unappreciation and not properly compensated despite their best efforts, the thought of being no longer fit with the organization, and better opportunities offered by other companies, among others.
The main bottom line here is that an employee needs to grow personally and professionally at work. Opportunities to learn, reskill and upskill are essential for employees to climb the corporate ladder. Along with opportunities to grow is financial compensation. Employees must be paid commensurate with the demands and responsibilities of their job.
Example answer to your interviewer if this is your reason:
"In my 10 years with my current company, I have gained considerable experience in software development. I think now is the right time to move to a new company that can utilize my skills and also help me advance them. I'm hoping to learn new skills in ______ but I'm also excited to contribute my decade-long worth of knowledge to your company."
How to Craft an Effective Response During A Job Interview and What Not to Say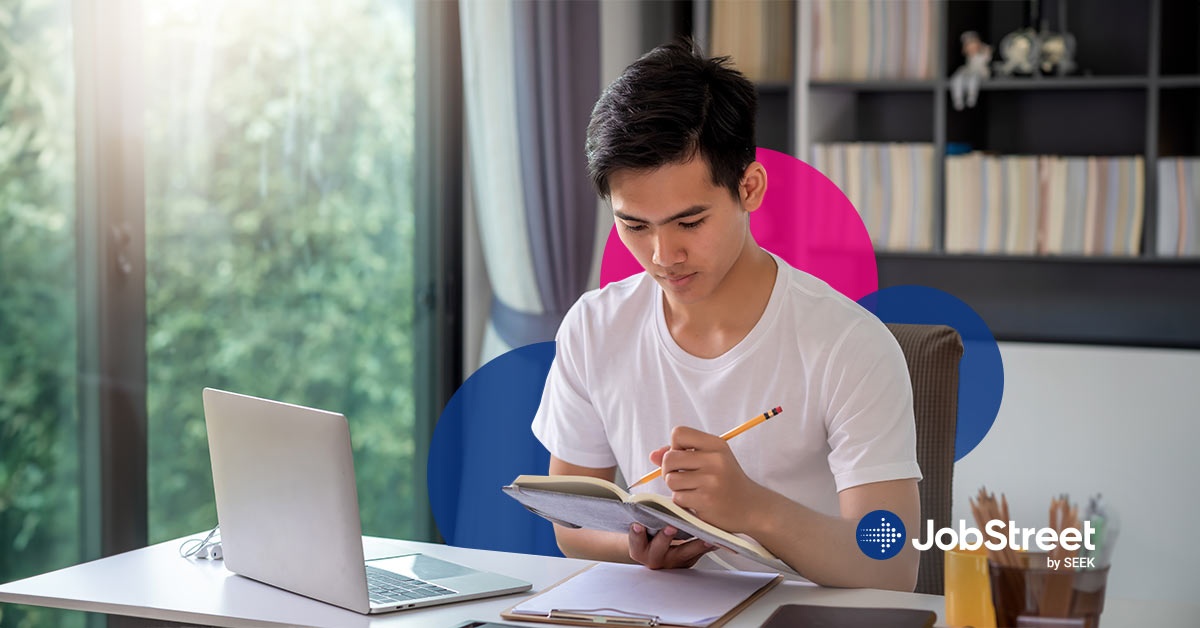 How do you answer the tricky question, "Why are you leaving your job?" It doesn't take a genius to figure out that this is one of the staple questions during a job interview. The cardinal rule in answering this question is not to badmouth your boss and your previous employer.
Reason for leaving job: bad examples include:
Unrealistic job expectations, too much demand from the company
No promotion since joining the company
No longer happy with the company itself
Having problems with your manager or workmates
The rule of thumb here is not to say any derogatory or negative remarks about your previous company or previous employers to appear like a job hopper.
To make it easier and more practical for you to craft an effective response, categorize your answers into the following:
Reasons beyond your control at your current job due to:
Company closure
Retrenchment
Introduction of new technology making your job redundant
Relocation of the company far from your home
The merger of departments resulted in a layoff
Reorganization of the company, organizational restructuring
Personal reasons:
Long commute time from home to work
Family reason (to take care of the elderly or children)
Health issues during your stint with your previous company
Looking for better opportunities
Career change
Opportunity to travel
Maximize your potential as an employee
Align your experience and educational background with the demands of a new job
Better compensation
Advancement in career
Professional growth
It also helps if you do your research before applying for a new company. There is no better opportunity to prepare for the next job interview than having solid information on the company that you're eyeing to apply.
Probe into the company's culture, read the reviews of employees on JobStreet, and ask your friends and acquaintances for any information regarding the company. This will help you to make an informed decision as you plot your next career move.
Takeaways
You have the right to resign from work. It's a matter of personal choice whether you'd like to stay with your current company or move elsewhere. The bigger question here is, what are your takeaways from this experience?
Never burn bridges. The impression you leave behind, with your managers or workmates, will have an impact on your future opportunities. When you exit a company, make sure that you leave without issues or problems. Always make a positive impression on your colleagues. The work industry is small. Whether you like it or not, you are bound to bump into them again in the future.
Present yourself in the best possible way when you go through an exit or new job interview. Be careful with the words that you use. You don't want to misuse words that change the context of what's in your mind.
FAQs
What are the usual reasons for leaving a job?
⁠Reasons for leaving a job vary, depending on your circumstances. Employees resign because their priorities have changed over the years. To some, a big factor in leaving a company is because there is no opportunity for them to achieve a work-life balance. Some employees factor in financial compensation and working conditions by seeking better job opportunities.
⁠
⁠For others, their priorities have shifted, this is due to their experience which made them rethink their relationship with their families and current working conditions. Another reason for employees leaving the company is due to their bosses or even their workmates. On the other hand, some employees have no other recourse but to leave their company due to job loss.
⁠

How do you craft an effective response to the question, "Why are you leaving or why did you leave your job?"
⁠
⁠Never say bad things or negative stuff about your boss or your company. In answering this question, you have the option to choose from among the reasons given above: reasons beyond your control, personal reasons, and looking for better opportunities.